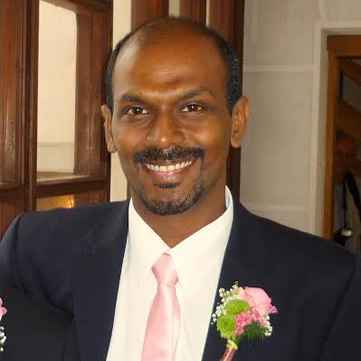 DR. MUTHU KUMARAN JAYAPAUL
MBBS MD (UK) MRCP (UK) CCT (Int Med)
Consultant Endocrinologist
Dr. Muthu Kumaran Jayapaul is a Consultant Endocrinologist, trained and worked in the United Kingdom for 12 years, who has now relocated to India with a vision to bring international expertise and experience home. He has completed specialist training in the UK in Endocrinology, Diabetes and Internal medicine recognised by the European Union.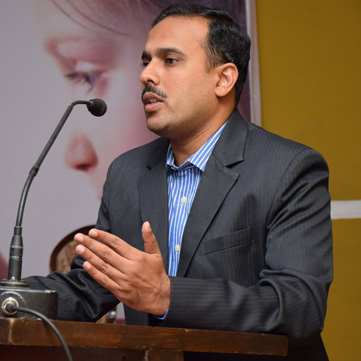 Dr. Bharath
MBBS MD(Gen Med) DNB
Consultant Endocrinologist
Dr.Bharath is a National Board certified Endocrinologist. He received his post graduate degree in Internal Medicine from the prestigious King George's Medical University, Lucknow. He completed DNB in Endocrinology with specialist training at the Amrita Institute of Medical sciences, Cochin. His interests in Endocrinology are diverse, which include Diabetes, Thyroid, Osteoporosis, Paediatric and Reproductive endocrinology.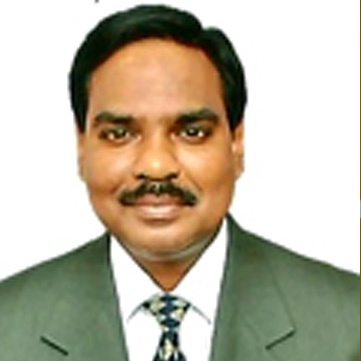 DR. K.G SUNDAR KUMAR
MD, DM (Cardio), FIC
Consultant Cardiologist
Dr. K.G. Sundar Kumar is a consultant interventional cardiologist. He did his MD (Internal Medicine) from Thanjavur Medical College. He was awarded Gold Medals by The Tamil Nadu Dr. M.G.R. Medical University. He did his super-specialization in cardiology from Sri Jayadeva Institute of Cardiology, Bangalore. He was associated with the Department of Cardiology, Railway Hospital, Perambur. He underwent interventional cardiology fellowship from France.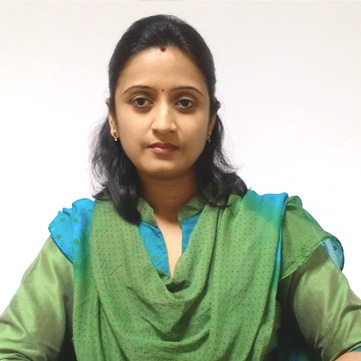 DR. RASHMI RAMESH
BDS
Consultant Dental Surgeon
Dr.Rashmi Ramesh is a Dental Surgeon graduated from the prestigious R.V. Dental College & Hospital, Bangalore. She has added experience of working as Dental Surgeon in Apollo Dental hospital, Chennai. She won distinction award by securing high in her under graduation. Also has special interest in the field of research & trials and psychology. She was a Graduate of clinical research and regulatory affairs - passed out from Auroville Healthcare Institute with an advanced diploma in Clinical research.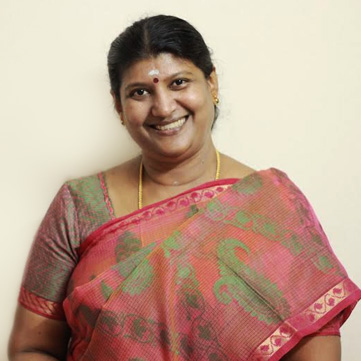 DR. RAJINI
MBBS MS
Consultant Ophthalmologist
Dr.Rajini graduated from Kilpauk Medical College in 1988. She got her PG degree from the Regional Institute of Ophthalmology, Chennai (attached to Madras Medical College). She worked as an Ophthalmology registrar for the Madras Medical College and taught for MBBS and MS students during this period. She has served the Government of Tamilnadu for twenty years. She has specialised in Phacoemulsification, Corneal transplantation, Glaucoma surgery and Medical Retina. She has presented papers and given didactic lectures in TNOA & AIOS conferences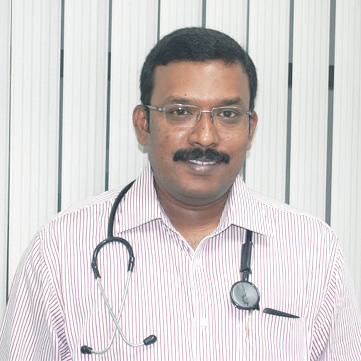 DR. AMMAIYAPPAN
MBBS DTCD FCCP Chest Medicine
Consultant Pulmonologist
Dr. Ammaiyappan completed his MBBS in 1995 and his chest degree DTCD in 2002. He worked in the Department of Pulmonology in Sri Ramachandra Medical Centre for 4 years. He has been an Assistant Professor in Madras Medical College since 2006. He has ten years of experience in chest Medicine and has special interest in Chronic obstructive pulmonary disease, Bronchial Asthma, Interstitial lung disease and Obstructive sleep apnoea. He is also an intensivist and has expertise in Non-invasive ventilation.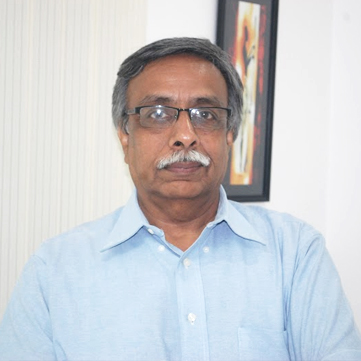 DR. S. RAVI
MBBS DV & D
Consultant Dermatologist
Dr. Ravi is a Consultant Dermatologist , did his graduation and post-graduation from the University of Delhi. He has worked as research officer under DST at AIMS and later as senior registrar and Research officer under ICMR at Department of Dermatology, Safdarjang Hospital, New Delhi.

After moving to Chennai in 1991, he has been associated with Tamil Nadu Hospitals and Aswine Soundarya Hospital and Research Center. He has also done voluntary services at VHS and Gremaltes Hospital.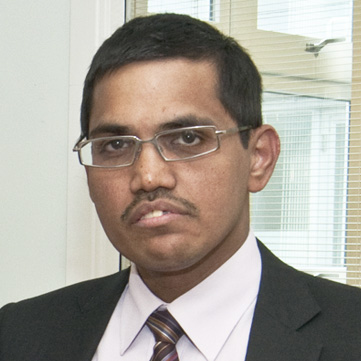 DR. M. SIVALINGAM
MBBS CCT (Neph) MRCP (UK) FRCP (Lon)
Consultant Nephrologist
Dr.Sivalingam is a Consultant Nephrologist and Transplant Physician trained in the UK. He has dual accreditation in Nephrology and General Medicine in the UK. He then worked as a Consultant Nephrologist in the UK before relocating to India in February 2013. He has trained and worked for 18 years in UK and has vast clinical experience in the field of Nephrology including Hypertension, Dialysis and Transplantation. His training in UK also included 3 years of clinical research in Nephrology.

He has presented in number of National and International conferences in the field of Nephrology and has published number of scientific papers in this area. He is also an examiner for the prestigious MRCP examination, conducted by the Royal College of Physicians, London.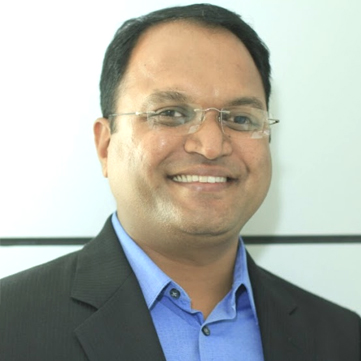 DR. S. THIRU VIKRAMAN
M.B.B.S., D.P.M.
Consultant Psychiatrist
Consultant Psychiatrist, active in clinical practice since 2009. He completed his post-graduation in Psychiatry from Sri Ramachandra Medical College and Research Institute, Chennai. Currently visiting Consultant Psychiatrist in Arka Center for Hormonal Health Pvt Ltd and Parvathy Hospital, Chromepet. His areas of interests are chronic mental illness, rehabilitative & addiction psychiatry. His passion is to eradicate the stigma of mental illness. He has done immense work in stress management on various levels ranging from schools, colleges, industries and hospital administration staff.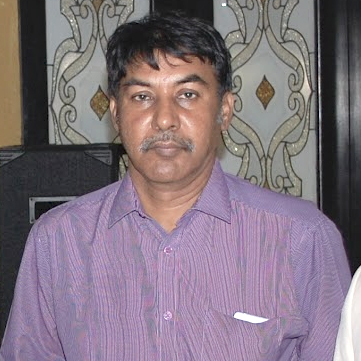 Dr. AUGUSTINE KAMARAJ NALLI
MBBS
Consultant Physician
He is a General physician with vast experience in occupational health services, actively involved healthcare of factory employees and prevention of chronic disaeses. Also interested in psychological counseling of patients for anxiety, depression, and patients with addiction problems to drugs and alcohol. Actively involved in welfare programs for the children in schools and colleges.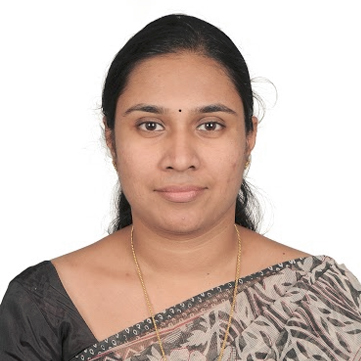 DR. CHRISTIANA VENITA DEEPA
BSc (Psy) MSW PGDip (AC)
Consultant Psychologist
Clinical psychologist with experience in personalized counseling and behavior modification in chronic medical disease. Uses professional knowledge in counseling sessions using distinct counseling techniques (cognitive behavior therapy). Has good interpersonal skills and able to counsel and relate to children with psycho-social issues. Has had capability in conducting personality development programmes in schools and colleges.